Back
B.end Light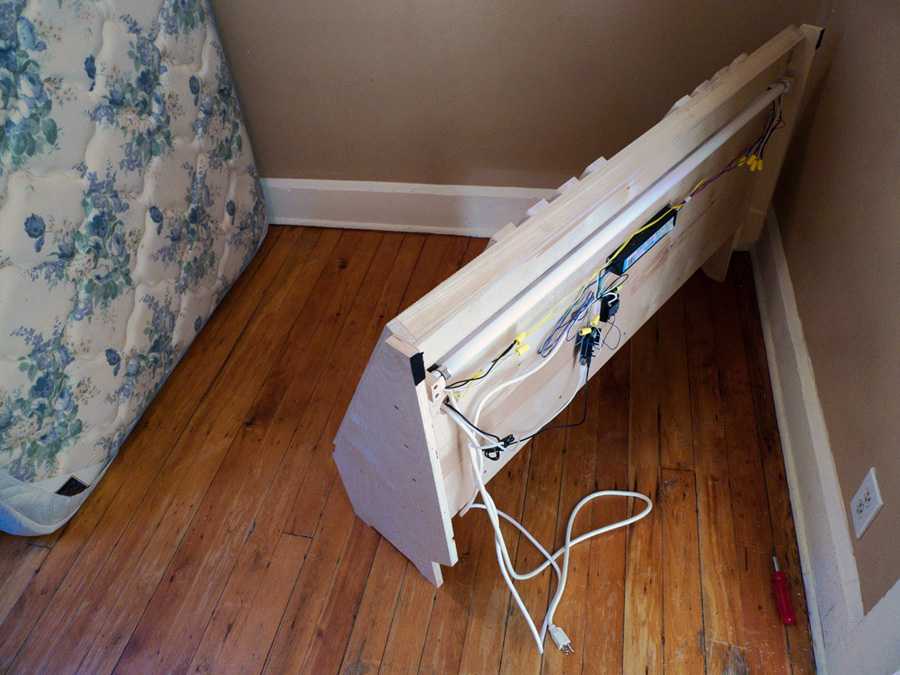 A wifi enabled Arduino controls the lamp brightness via a electronic ballast.
A project exploring internet enabled furniture in the bedroom.
B.end Light is an internet enabled alarm clock that triggers a light in the bedroom, encouraging a natural wake cycle. As part of a series of prototypes exploring different manifestations of the "Internet of things", B.end controls the lamp with an Arduino. The latest functional prototype utilizes a web form, accessible from a mobile device, to control the alarm. This has allowed me to prototype a variety of interfaces and experience life with networked furniture.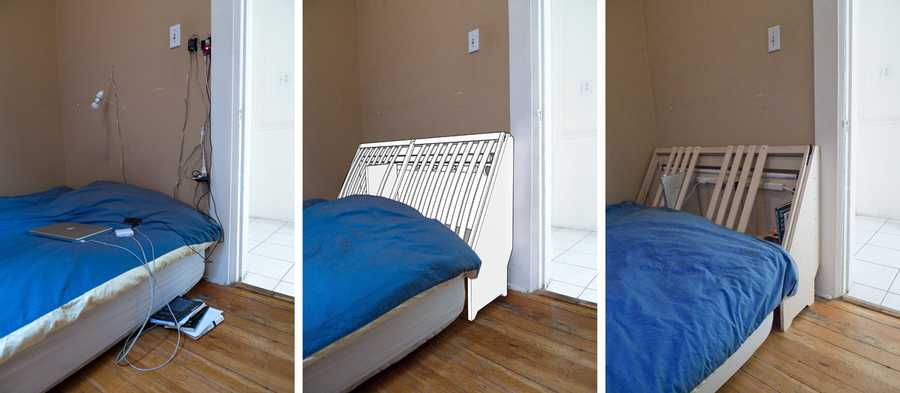 The evolution from rough arduino sketch to an mvp plywood construction.
The series began with Ardunio prototypes, utilizing the Pachube service, that explored how subtle and limited streams of data can influence long-distance relationships. These tests led to observations fomenting the design and construction of the headboard pictured. The furniture fills several basic needs, like back-rest and lamp, while also addressing the increasing prevalence of technology in the bedroom with storage and power for digital devices. It also serves as a platform for additional experimentation and data collection.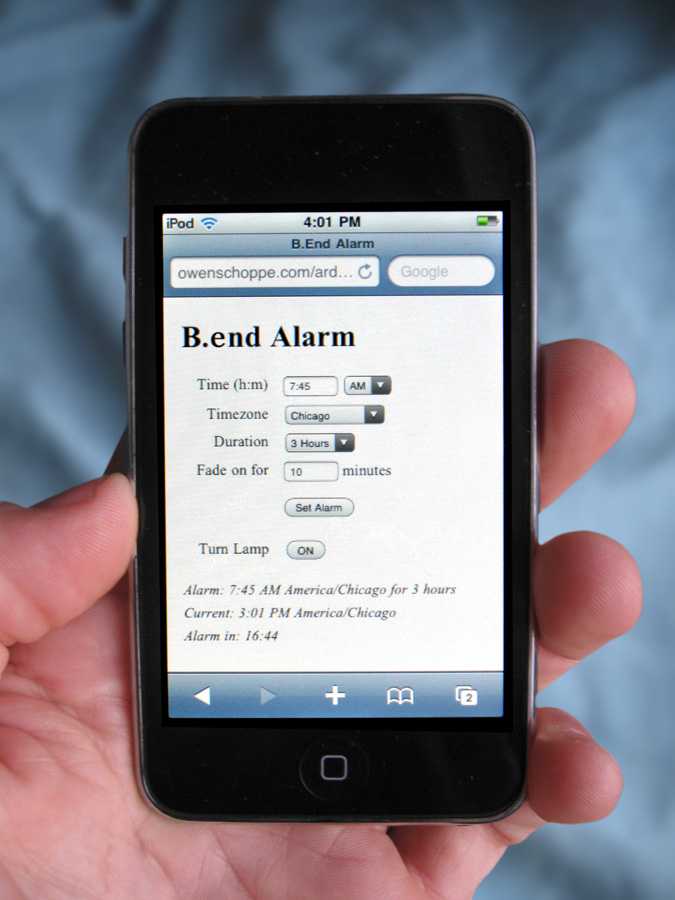 I used a web form and php script to interface with the Arduino.
Project Information
When

Fall 2010

Who

Owen Schoppe

Special Thanks

Cora Albrecht