Back
Open Global Labs Learning Platform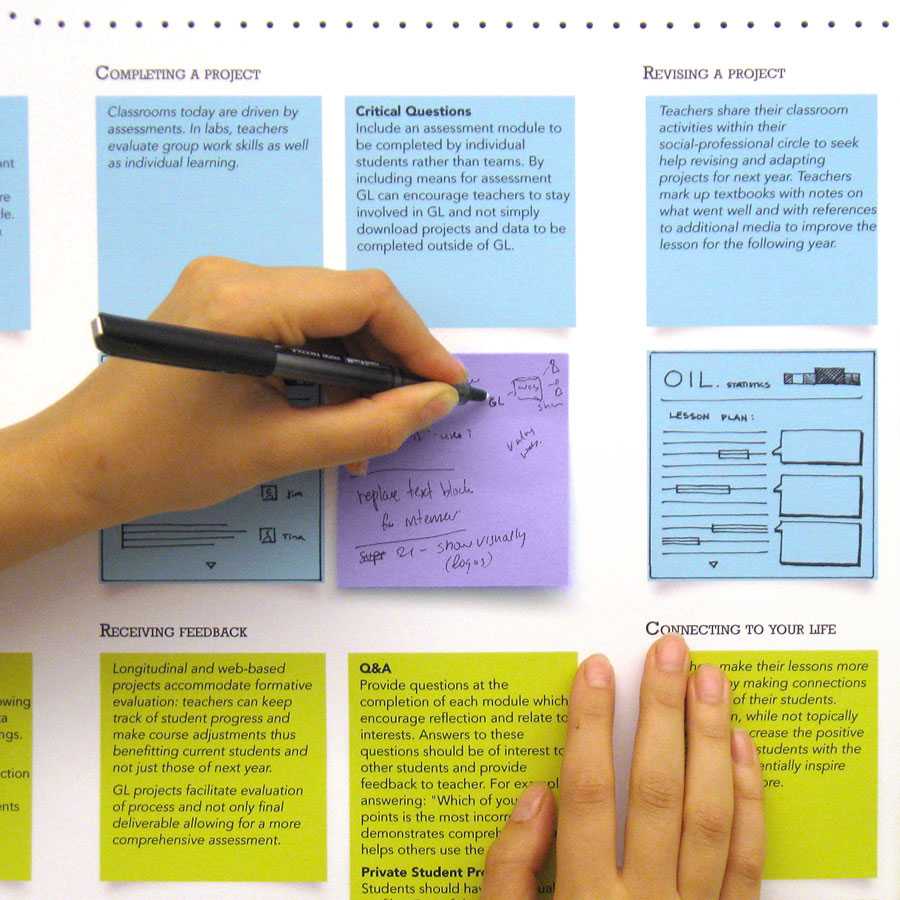 Participant interacting adding a note to the experience map poster we made.
Today GlobalLabs provides geographically disperse collaborative science projects for middle schools around the world. Based primarily in Russia, they have had limited success in the States. Initially we thought this was due to the difficulty of doing inquiry based learning in American schools. However, we found that inquiry based learning has been widely adopted by both private and public schools. Among textbooks, it is the dominant learning model. Yet even with this model, teachers struggle to cover the required material and address contemporary issues like technology and collaboration within the classroom.
We developed an experience model to bridge the gap between the capabilities of GlobalLabs and the needs of teachers and students. The final map includes many early concepts that could solve these issues. For example, by utilizing the required continuing education system for teachers, GlobalLabs can offer an immediate benefit, educational credits, and help teachers overcome the initial learning curve of trying something new in the classroom.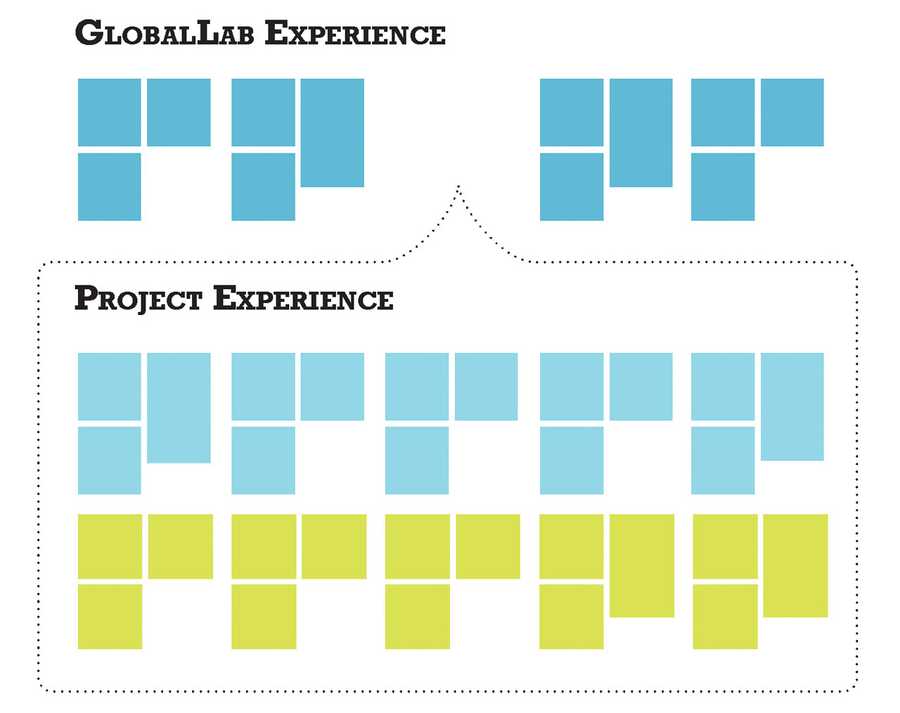 We developed an experience model to transform an online educational non-profit.
Project Information
When

Summer 2010

Who

Ksenia Pachikov, Owen Schoppe

Special Thanks

Sarah Winne

Download