Back
Citable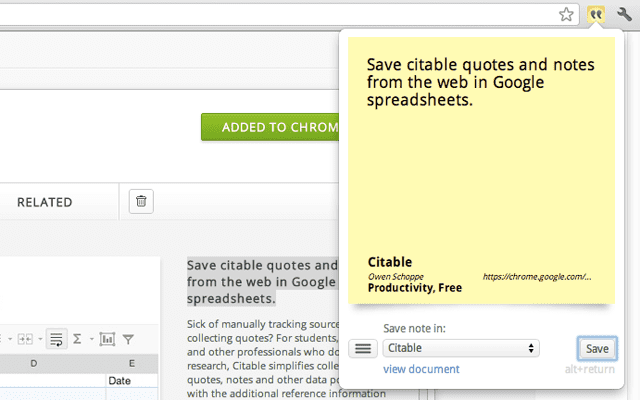 View of the Chrome extension ui, v2.
Sick of manually tracking sources when collecting quotes? For students, researchers, and other professionals who do secondary research, Citable is a web clipper that simplifies collecting quotes, notes and other data points along with the additional reference information needed to make a web citation.
Notes are saved in a spreadsheet in your Google Drive to enable collaboration with colleagues and rigorous analysis of the collected notes. To collaborate online, simply share the spreadsheet.
Collaborate using Post-its? Citable includes a printing template to simplify printing notes directly onto Post-its for easy offline collaboration.
Citable is secure and suitable for work. All notes are securely transmitted only between the specified Google account and your computer. Citable maintains your privacy.
I created Citable after becoming frustrated with other methods for secondary research and the manual process of tracking source information. The new tool, proved effective enough for me that I released it to the wider world. Citable has nearly 4000 30,000 weekly users across the globe. Since its release I've incorporated feedback from numerous colleagues and friends, as well as a few strangers, to develop additional features and improve usability. Ever a work in progress, I am actively prototyping my way to a full research an analysis suite.
Marketing Images - Early Version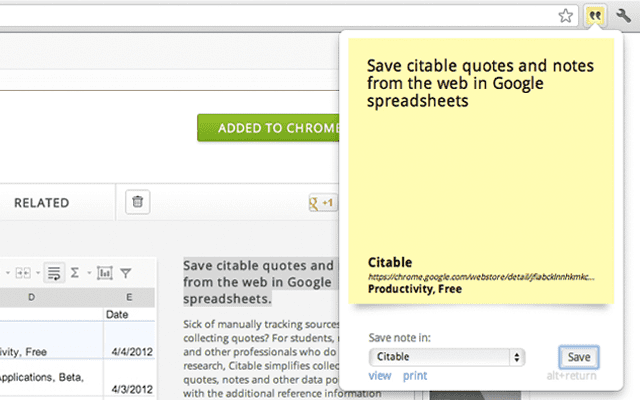 An early version of the extension ui.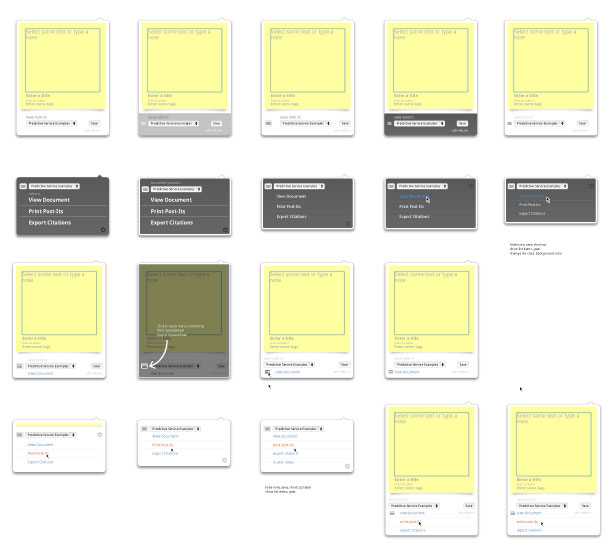 Explorations of early versions of the ui.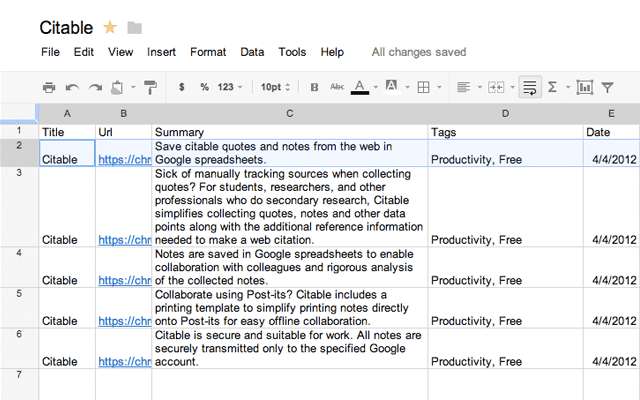 View of how citations are organized in a spreadsheet.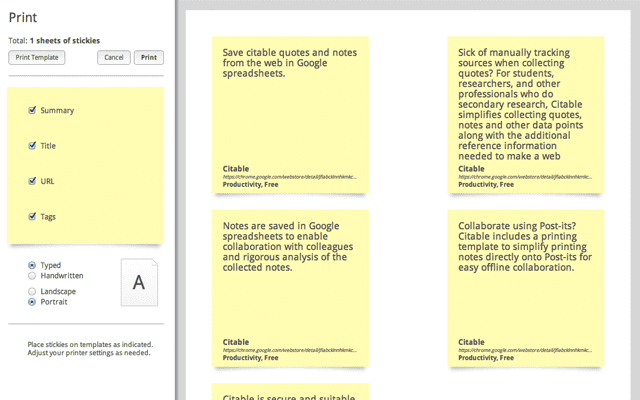 View of the UI of Printable, a companion app for printing spreadsheets onto post-its for analysis.
Project Information
When

Updated 2020